Oh, Italian food… mamma mia! Who doesn't like it? Who would decline the offer to go to an Italian restaurant to savor a pizza, a pasta dish, or even a traditional Italian burrata?
A pasta badly cooked, an tasteless pizza … they are big letdowns when we go to an Italian restaurant, hoping to savor delicious dishes. It's more normal than it seems to find a place that looks very good, but doesn't do as good. In Ôven Mozarella Bar you will not have any of these problems, because all our techniques and ingredients are carefully selected and supervised at all times to ensure the best final product. We are the Italian restaurant that your tastebuds deserve.
Is it possible to find a good italian restaurant outside Italy?
Italian food is the favorite of many. Italian flavors are delicate but intense at the same time. The technique used while prepatin the food and cooking it is the basis for achieving a good result.
The most difficult thing is to maintain that original taste and quality, but without it getting repetitive and boring. We have to innovate, but not too much because we don't want to lose the aromas and sensations of the original Italian food. And all of this in a modern design place, who can give more?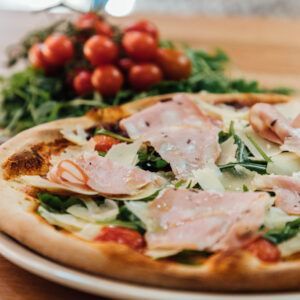 In Ôven you can find what authentic Italians are looking for when they are abroad. Flavors that take you home to the Trastevere neighborhood itself, do you know it? It's one of the most iconic neighborhoods of Rome. It is an area of ​​Bohemian airs, located on the west of the Tiber River, where you can find plenty good Italian restaurants that offer the best traditional food.
Your italian restaurant in Madrid and Murcia
So we currently have four restaurants in Madrid and one in Murcia. You can find us in Madrid at Calle Gran Vía number 6, Calle Atocha  114,  Calle Fuencarral 74 and at the neighborhood of Las Tablas, at San Juan de Ortega 36. On the other hand, you can visit us in Murcia, at Plaza de Julian Romea, number 5.
Give yourself a pleasure and come visit us! You can also order home, and taste the best Italian food from you own house!